Regular price
Sale price
$23.00 USD
Unit price
per
Sale
Sold out
Share
It's scary being the new dog.
In this suspenseful new series, readers meet Sophie, a dog who can't remember what happened. She doesn't know how she ended up in this house. She doesn't recognize any of these other dogs. She knows something terrible happened, but she just…can't…recall…Wait! Where's her lady? Now Sophie has to figure out where she is, what's happening, and how she's going to survive this.
They say there's no such thing as a bad dog—just bad owners.
STRAY DOGS is a heartbreakingly adorable suspense thriller by My Little Pony comic artists TONY FLEECS and TRISH FORSTNER. It's Lady and the Tramp meets Silence of the Lambs.
Collects STRAY DOGS #1-5 Select praise for STRAY DOGS:"What do you get when you crossbreed Silence of the Lambs with All Dogs Go to Heaven? Well, you get STRAY DOGS."—Forbes"It's not something that comes around every day, and if you enjoy trying new twists on classic comics premises, this should be at the top of your list."—ComicBook.com"STRAY DOGS manages to somehow be a convincing collision between 101 Dalmations and CRIMINAL. Noir, charming and a really great take on quasi-real dog psychology."—KIERON GILLEN"A charming, compelling comic with the best kind of sinister center."—Multiversity Comics"May catch your eye with its Disney-like style, but it will grab you with a riveting and shocking story that will keep you coming back for more."—Horror DNA
View full details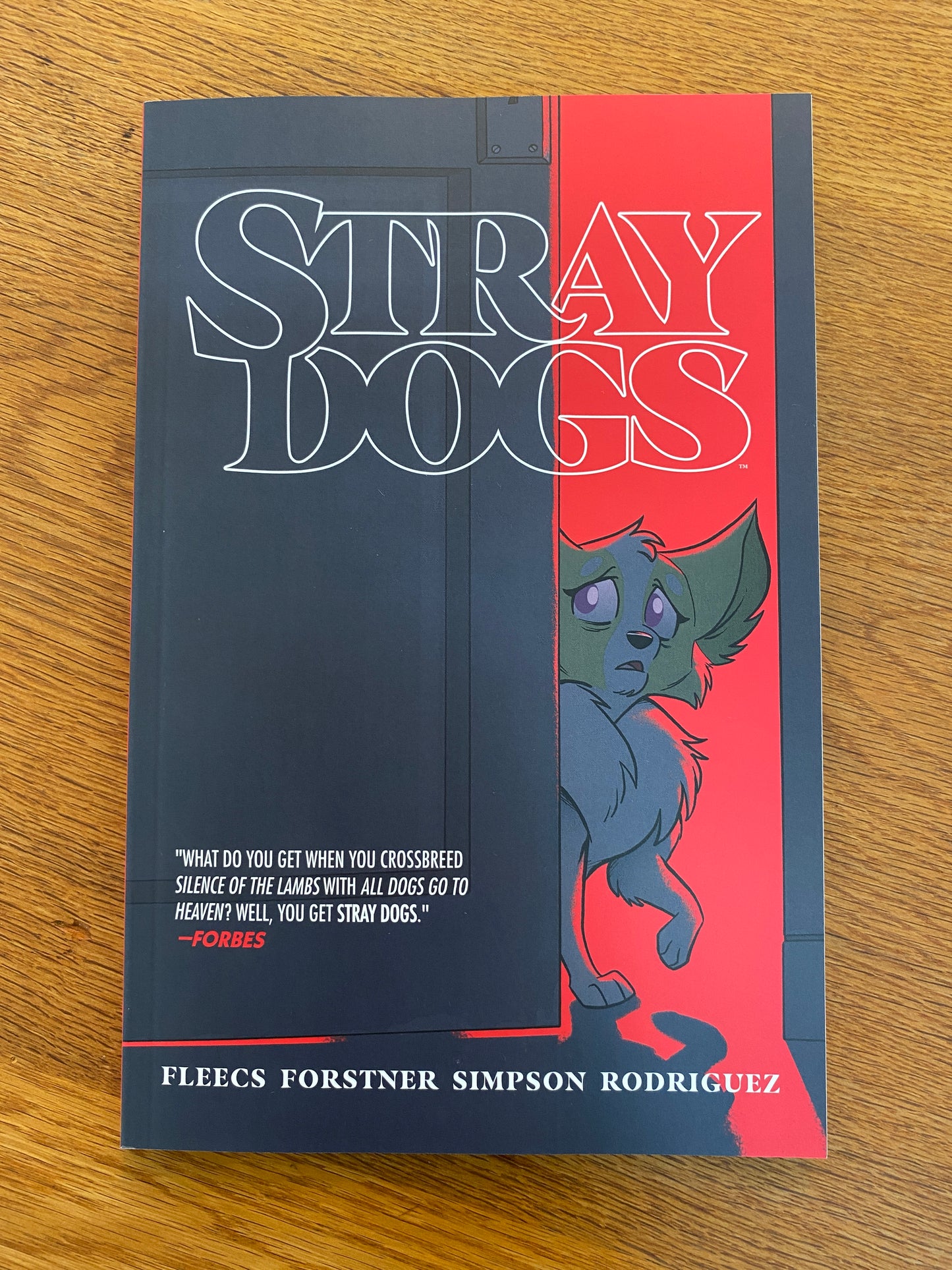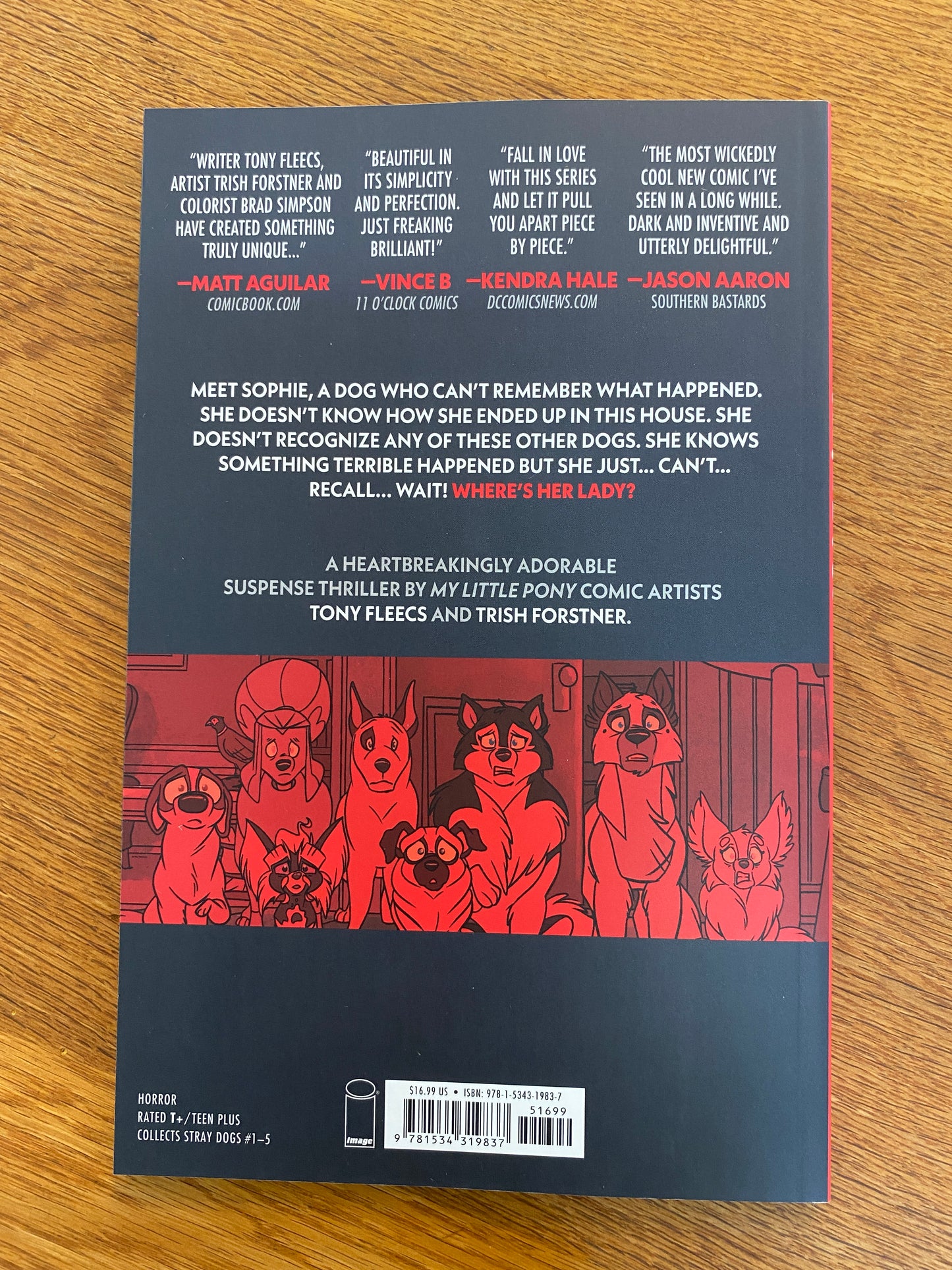 Pickup at Raven's Lectory

67 Princes Street. Central Dunedin, Dunedin 9016