Regular price
Sale price
$23.00 USD
Unit price
per
Sale
Sold out
Share
Basic Fantasy Role-Playing Game (3rd Edition)
OSR

Softcover
Published by The Basic Fantasy Project
2014

This is a new game, with rules-light mechanics designed for the kind of gameplay popular in the early days of role-playing games. The look and feel is classic, from the races, classes, spells, monsters, and magic items included down to the very typeface and layout chosen. 

This is OLD SCHOOL
Author: Chris Gonnerman
Cover Artist: Eri Wilson
Artists: Erik Wilson, Steve Zieser, Matt Finch, Dan Dalton, Luigi Castellani, Nick Bogan, Mike Hill, Kevin Cook, Sean Stone, Brian "Glad" Thomas, Tomas Arfert, Andy "ATOM" Taylor, Jason Braun, Martin "Wulfgarn" Siesto, Brian DeClercq, Martin Serena, Cory "Shonuff" Gelnett, and Alexander Cook.

View full details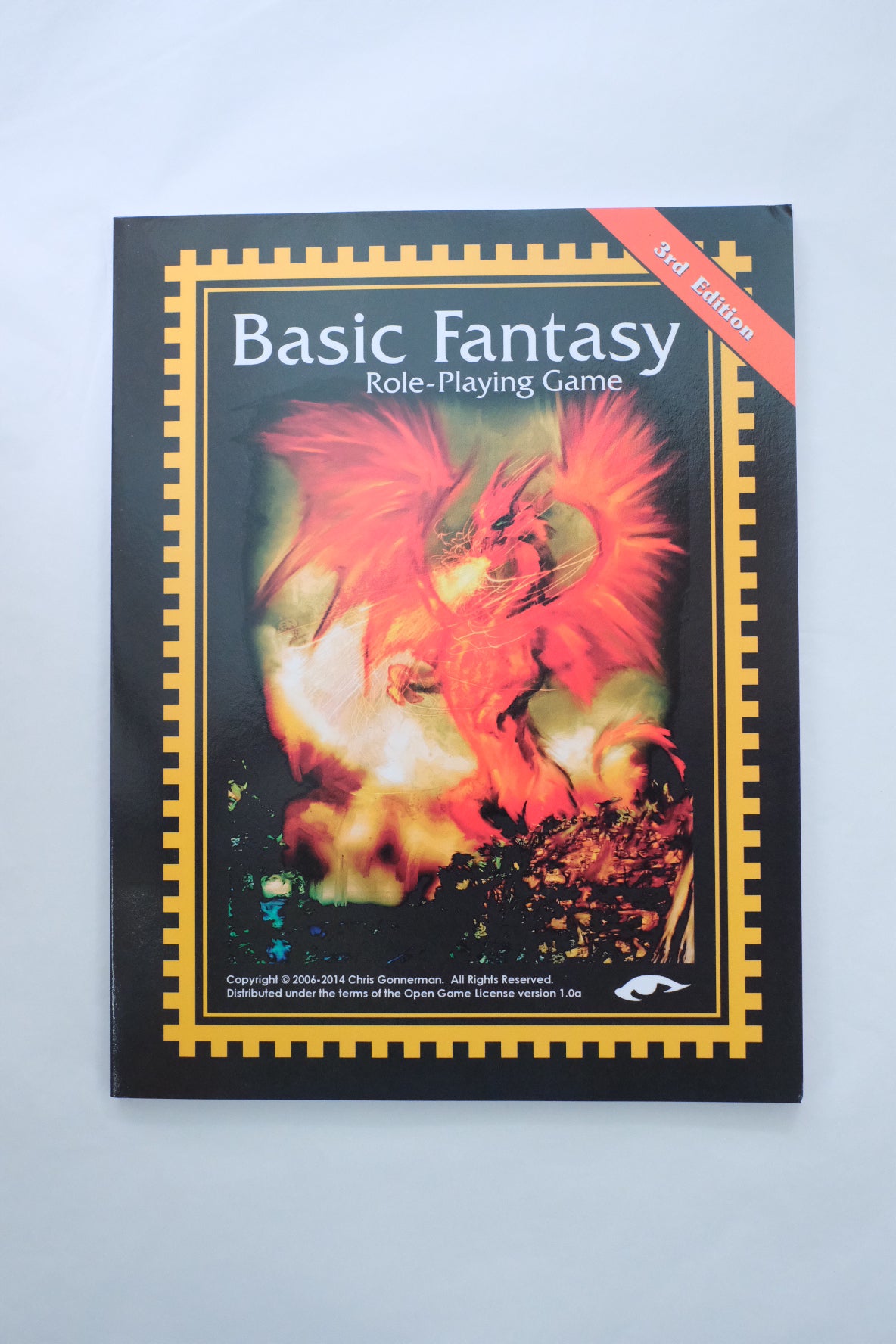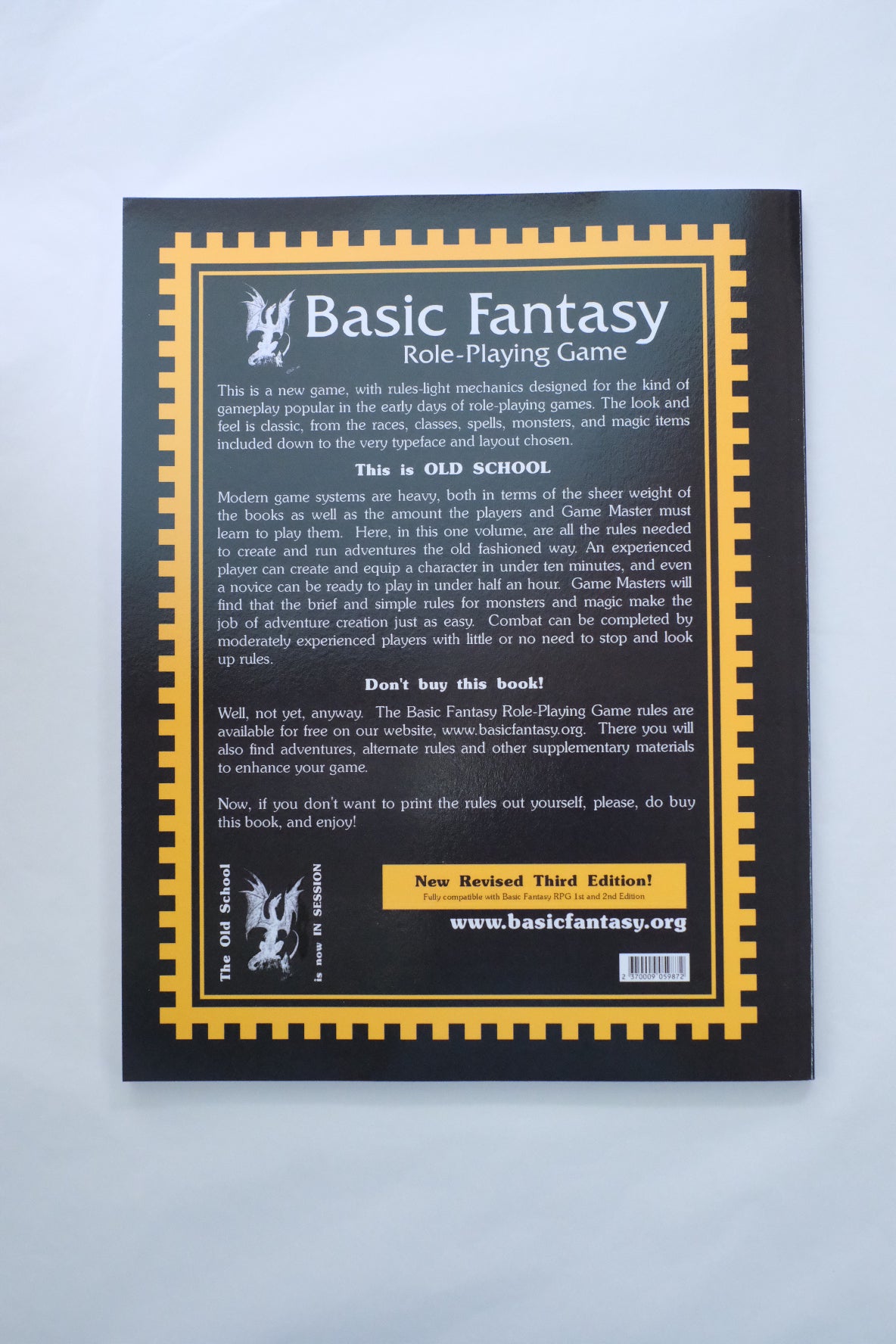 Pickup at Raven's Lectory

67 Princes Street. Central Dunedin, Dunedin 9016